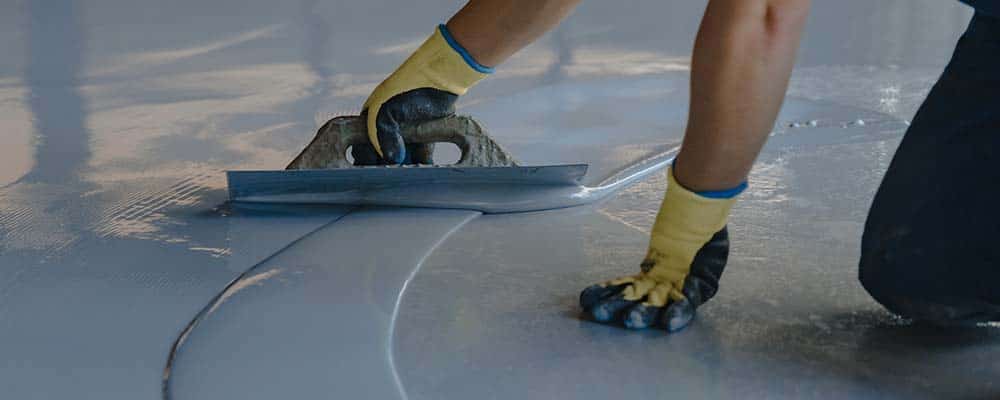 Services
Are you looking for concrete coating solutions like concrete resurfacing, epoxy flooring, honed finish floors, polished concrete, or new concrete for your property?
Buy Products
Looking for cementitious polymers, water-based sealers, concrete sealers, densifiers, masking tapes, pretaped masking film or other construction products?
Concrete Resurfacing, Epoxy Coatings, Concrete Maintenance and  Restoration, Honed Finish Floors, Polished Concrete, Cleaning and Sealing Concrete, and Concrete Services for South-East Queensland
Water-based sealers, impregnating sealers, cementitious polymers, grout polymer, potassium densifiers, colloidal densifiers, concrete grinding and cutting additives, masking tapes, pretaped masking film, outdoor construction tapes, concrete curing and finishing compounds… Shop now
Our Testimonials
Feedback and reviews from our customers
My driveway has never looked better! Thanks Barefoot!
Peter has been so great to work with. He takes the time to explain the process, pros and cons and answer all our questions. Peter has been amazing at communicating and constantly keeing us updated and checking in throughout the project. When our initial private concreter left us in the lurch, Peter went out of his way to help lock in one of his contractors to complete the alfresco extension so that the resurfacing project can stay on track. His concreter rang me Thursday, came out to quote on Friday and poured the concrete on Monday morning! Their prices are comparative with quality workmanship. Somehow Peter and Brian pulled it off so we got the resurfacing done in time for us to be able to enjoy our Christmas with family in the amazing new outdoor area (with 3 days to spare even!) You guys are incredible! Thank you so much for making this whole process smooth and enjoyable. It has been such a pleasure to work with such a professional team who take pride in their work. Merry Christmas!
Peter and his team member Brian, did an amazing job transforming our unusable mangled concrete backyard into a wonderful space for us to now furnish with comfortable chairs and a table, ready to sit and enjoy. If you have any area as remotely as unaesthetically appealing as ours, give Peter a call for a quote for your transformation. The price was very very good considering the size of the area and the look we wanted to achieve.
Dealing with Peter has been a pleasure with all queries responded to promptly. Brett and his team has done an excellent job pouring the concrete for our driveway expansion and we look forward to the resurfacing work to commence shortly. We won't hesitate to recommend Peter and his team for further works
Excellent company. On time and care about what they do. Floor came up beautifully. Low maintenance & it looks great! Just what I was hoping for in a retail shop. Brett - EyeBiz
Very professional concrete resurfacing company.They fixed up a botched concrete job done two years ago. We are really happy with the finished product, and highly recommend this company.
Extremely quick turnaround from requesting a quote to the job being confirmed and completed. Very professional, friendly and efficient service on the day.Would highly recommend Barefoot Concrete for any concrete sealing you may need. Overall we are extremely satisfied with their service.
Thanks Peter for our fantastic concrete resurfacing job, we could not be happier. Peter was on time, very professional & efficient. Peter responded to our questions promptly & was very helpful throughout the entire process. We would highly recommend Barefoot Concrete for any resurfacing jobs.
Barefoot Concrete is definitely a one stop shop with comprehensive knowledge and a go to attitude. Its a hastle free business and they go over and beyond to deliver what they promise. Their products are bees knees, and reasonable prices. Would highly recomand to all professionals.
CONTACT US TODAY FOR A FREE QUOTE
Call us or fill in the contact form to discuss your requirements