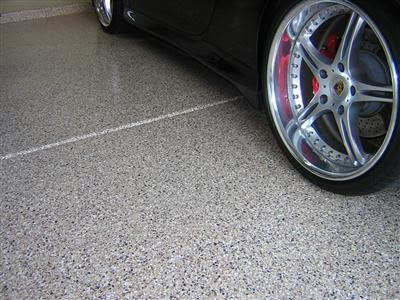 Epoxy Coatings
Barefoot Concrete specialises in concrete coatings. We install new commercial and industrial flooring solutions for residential, industrial and commercial clients. We provide small and large-scale commercial and industrial resinous flooring in Southeast Queensland.
Whatever the job, the condition of the concrete or the size of the area, we will manage your entire epoxy coating project from start to finish. Our services are comprehensive, from project management and customer relationship management throughout the project to the installation of your new epoxy, urethane or polyaspartic floor coating, and finally cleaning up the job site.
Our values are reflected in our professionalism, the quality of the work, and our relationship with our customers as evidenced by great reviews. our team has the skills, training, and experience to produce high-quality work and deliver the professional outcomes our clients expect.
Whenever you coat a concrete surface, the key is surface preparation, everything comes down to preparing the floor for the coating. Therefore our team specialises in surface preparation as foundational to the work of applying high-quality products which is backed by experienced professionals.
We always use good machinery, and equipment and systemise our techniques on every job we do, including the way we do diamond grinding, scarification, and floor preparation. With over ten years of experience and many jobs completed for hundreds of clients, from single residential garages to large industrial and commercial customers.
Barefoot Concrete is your go-to concrete and industrial flooring company in Southeast Queensland. We have produced the results and therefore established ourselves and earned our reputation as a valuable service provider and we keep building on it, one job at a time.
The concrete floors on your commercial or industrial property have more value than meets the eye, it's much more than just a foundation of the building, it can be one of the most important features of your entire business.
Your floor is the first thing your customer experiences when they walk into your business, it should say "hello" and "wow," welcome to our business! The floor is the workplace that everything in your business operates on. It is the surface that everything depends on for your business to be able to operate efficiently.
Therefore, having a good floor in top condition will impress your customers! Nobody does business with a salesperson with scruffy shoes! In the same way, the floors in your business is a way to communicate excellence, it's a reflection of every aspect of your business, as well as your bottom line.
Common sense tells us that poorly installed, damaged or poorly maintained flooring can negatively impact the image of your company, and its perceived value to the customer, and turn people away before you have even offered your products or services.
From an operational perspective, you can lower operating and equipment repair expenses, increase safety from workplace injuries and improve overall productivity. It's a good thing to start with a good floor, and build your business with excellence from the ground up!
The bottom line is this, or ground zero for any business, is that perception is reality – what the client sees is what they believe about your business. Your flooring has to be in good condition for your business to function at its best and attract the kind of customers you want to do business with, so if you are going to do business, make it function on the principle of excellence!
When it comes to new projects, Barefoot Concrete will be able to recommend the most suitable type of flooring system for your specific requirements. Not all projects are the same, and this is where our knowledge and experience can add value to your project. We can recommend an epoxy or urethane system for your unique application and install it professionally.
When it comes to existing floors, Barefoot Concrete can evaluate the condition of the floor, as it often looks worse than it actually is, or, it's actually worse than it looks! We can then recommend a practical solution, repair and prepare your existing flooring surfaces for installation, and then efficiently install your new epoxy or urethane flooring.
For all types of industrial applications, we prefer epoxy and urethane flooring systems as these are also aesthetically pleasing yet are highly durable and resistant to chemicals, UV, microbes and temperature extremes.
There are a range of epoxy and urethane flooring systems available for varied industrial or commercial applications so the more we know about your business and what you want to achieve, the better. Barefoot Concrete is highly experienced in providing these flooring solutions in different vertical industries and we will be able to advise you on the most suitable type of epoxy or urethane flooring for your unique application.
In summary, epoxy and urethane systems are widely used and popular for industrial and commercial floors. Applied over a regular concrete floor, these seamless surfaces offer many aesthetic options and benefits for industrial and commercial buildings.
As well as looking good, epoxy and urethane flooring systems are extremely durable concrete coatings making them an ideal choice for all types of heavy-use industrial applications, from factories to schools to parking garages to manufacturing plants, hospitals or malls.
Contact us today to discuss your concrete coating requirements where we can explore the different types of systems available and relevant to your needs.