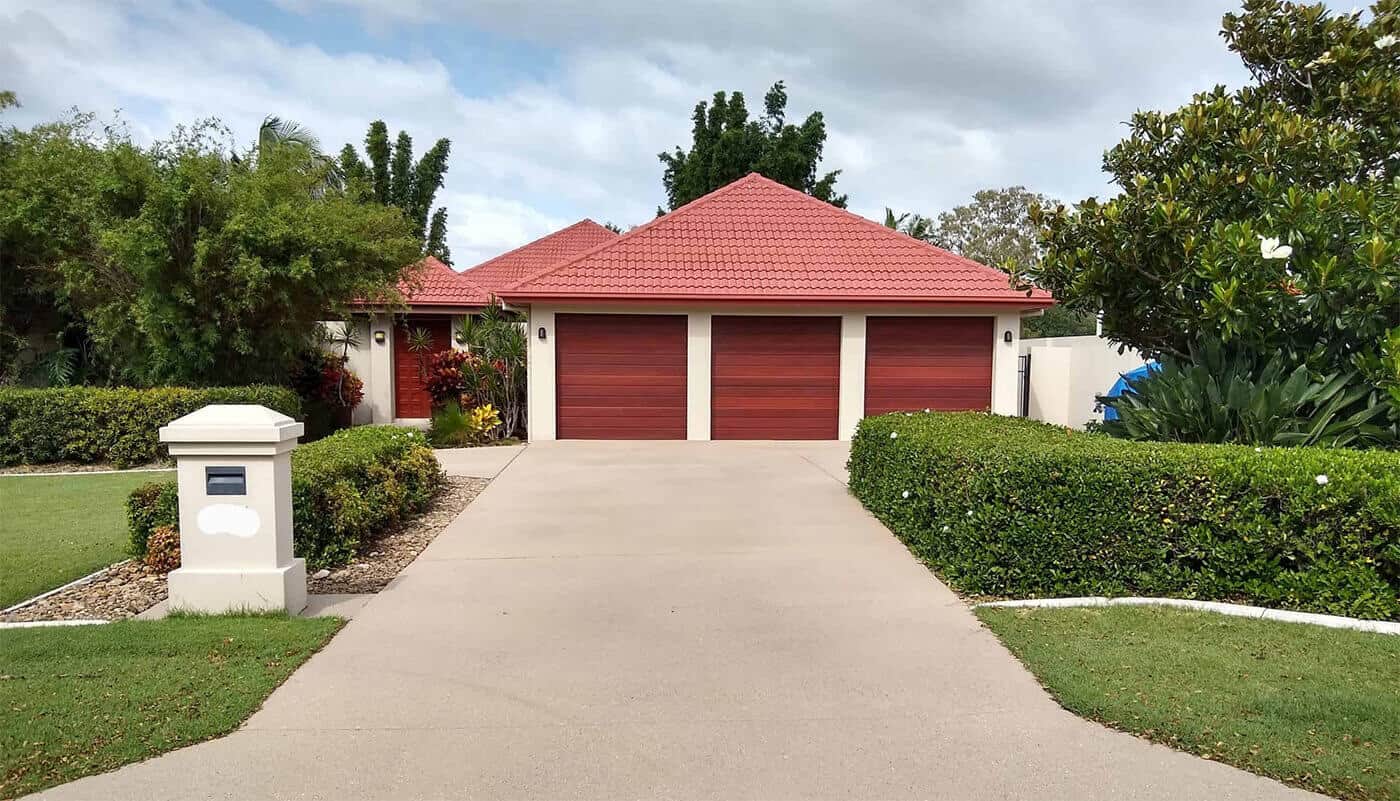 Concrete Resurfacing
Does your concrete need a makeover?
We have a solution! It's called concrete resurfacing.
If you have a concrete driveway, patio or pool surrounds, you can give it a decorative makeover. Barefoot Concrete supplies quality products and our flexible concrete polymer system that can rejuvenate your existing plain-grey, pebble-crete or aggregate driveways.
A decorative concrete resurfacing solution is a polymer-modified coating that is designed to resurface concrete areas like driveways, paths, house surrounds, patios and pools giving it a decorative finish.
Concrete resurfacing is a cost-effective solution for old, plain grey concrete. Applying a new decorative concrete coating solution can transform your property and totally change its appearance, value and appeal.
In most cases where a solution is needed, the house looks good, however, the driveway, not so much! Yet this is the first thing people see and experience when they visit your property.
Therefore, if you are considering a concrete resurfacing solution, it's a great idea to get the look you want, as the first thing people see and appreciate is the quality of the driveway and with flexible design options, your property will look fantastic!
Consider this, a concrete resurfacing solution is a great option to give your concrete surfaces a new finish without the hassle of a complete replacement.
The resurfacing process is easy and will save you a lot of money that you might otherwise have wasted if you were to rip out and replace your concrete.
In terms of our solutions, our systems are unique in that they are specifically designed as a flexible concrete coating. We are different in that our core product, the acrylic modifier, is a high-solids, high-concentrate polymer that is five times more concentrated than other acrylic modifiers, therefore giving it more adhesion, durability, flexibility and longevity.
Our solution is more flexible than any other resurfacing coating and we warrant against the coating chipping, lifting, flaking, bubbling or peeling.
The coating looks better and lasts longer, lowers maintenance requirements and will last for many years.
If you are looking for an eco-friendly decorative concrete resurfacing solution, please contact us to discuss how we can produce the results that meet your needs and get you the look you want.